Dieser Beitrag ist auch verfügbar auf:

Deutsch
Pirozhki are probably one of the most popular and versatile dishes in Russian cuisine. Whether sweet or savory, baked or fried, hot or cold, for breakfast, lunch or as a snack – the filled buns can be prepared and served in different ways. Here I show you 11 delicious piroshki recipes.
Just click below on the respective title, the respective picture or the respective link "To the recipe" and you will get to the desired recipe.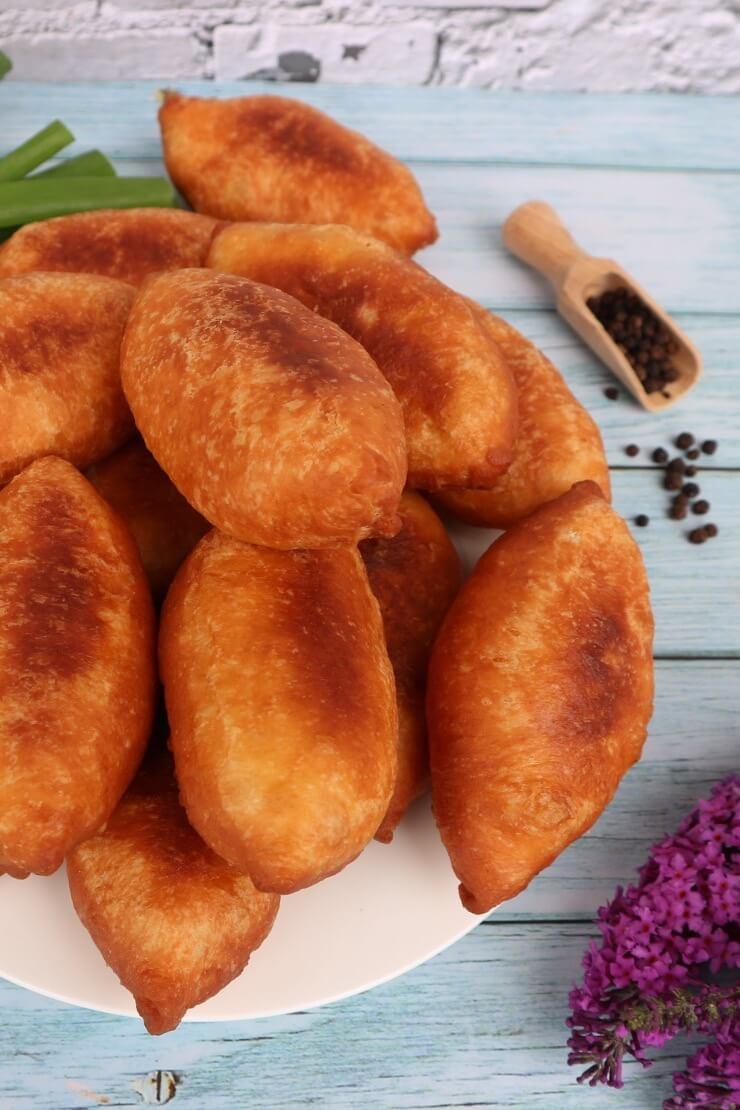 What are piroshki?
Piroshki are boat-shaped or oval filled buns of Russian cuisine, mainly made of yeast dough. They are also common in many other Slavic countries.
Pirozhki can be baked in the oven or deep fried in a pan. The filling can be savory or sweet.
By the way, the correct spelling for the Russian buns is "pirozhki" or "pirojki". It is pronounced as "piroshki".
A single bun is called a piroshok (or pirozhok). Piroshki are the small form of pirogi.
Homemade filled buns in the USSR
Already in the Soviet Union piroshki, along with vatrushka, Plushki and sochniki, were widespread everywhere. Housewives made them not only for their families, but also for sale.
You could buy the freshly made buns at the markets, train stations or beaches. But also in school and work canteens they could not be missing, just like the shortbread rings with peanuts, the semolina casserole and the slices "Shkolnoe".
Basic dough recipe
The dough according to GOST consisted of water, flour, fresh yeast, vegetable oil, some sugar and salt. This dough was used to make pirozhki in the Soviet Union, which you could get at any corner.
Now there are many different recipes for the dough, including kefir, yogurt and milk. Fresh yeast is often replaced by dry yeast.
Popular fillings
Some of the popular vegetarian fillings include
mashed potatoes with fried onions,
boiled and mashed beans,
spring onions with hard-boiled eggs.
Sweet pirozhki are filled with
But you can also prepare the buns with fresh fruits.
How to serve and store?
The Russian piroshki can be served in many ways. They taste delicious both hot and cold. Moreover, they can be eaten comfortably by hand.
Hearty pirozhki are ideal as a main meal, for example with a vegetable salad, or as a snack between meals.
Sweet piroshki you can serve for breakfast or, with a cup of tea, for dessert.
In addition, both sweet and savory pirozhki are perfect to take on the go.
The filled buns will still taste delicious in the days to come. Store them in an airtight container in the refrigerator. Depending on your taste, you can warm them up briefly in the oven or microwave before serving.
Savory piroshki recipes
The buns filled with mashed potatoes and fried onions are one of the hearty classics. They are baked and vegan with this recipe.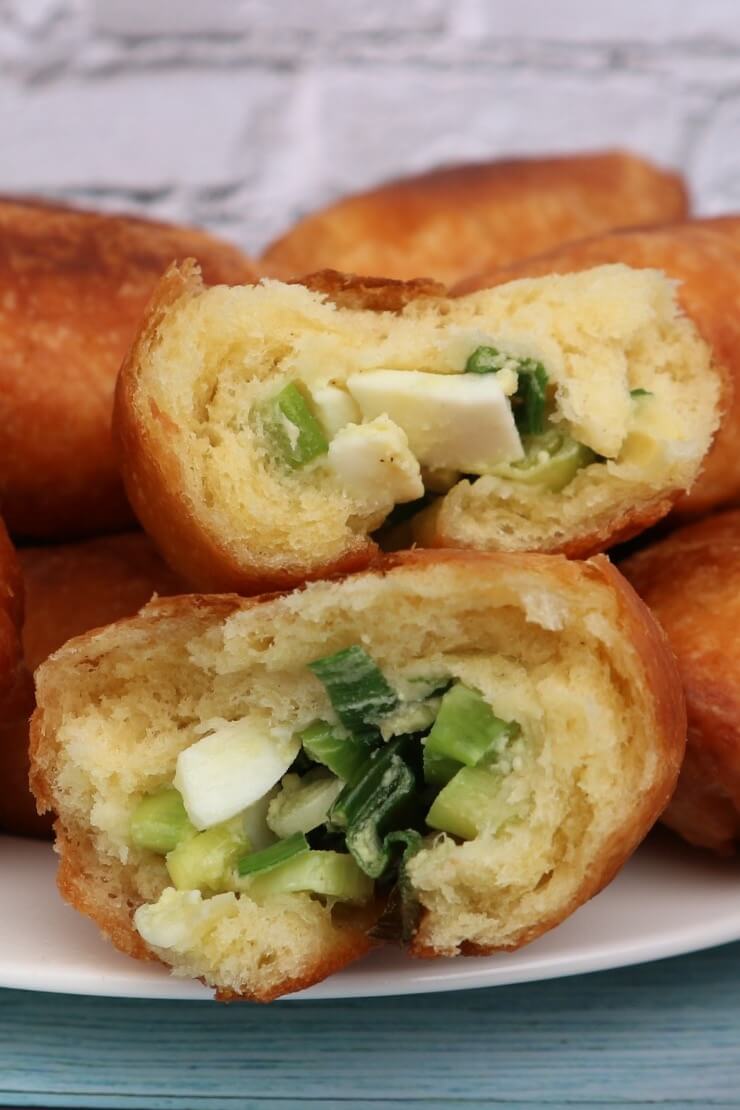 The buns with egg and leek filling are prepared mainly during the spring onion season. They are vegetarian, have a crispy crust and are pan fried.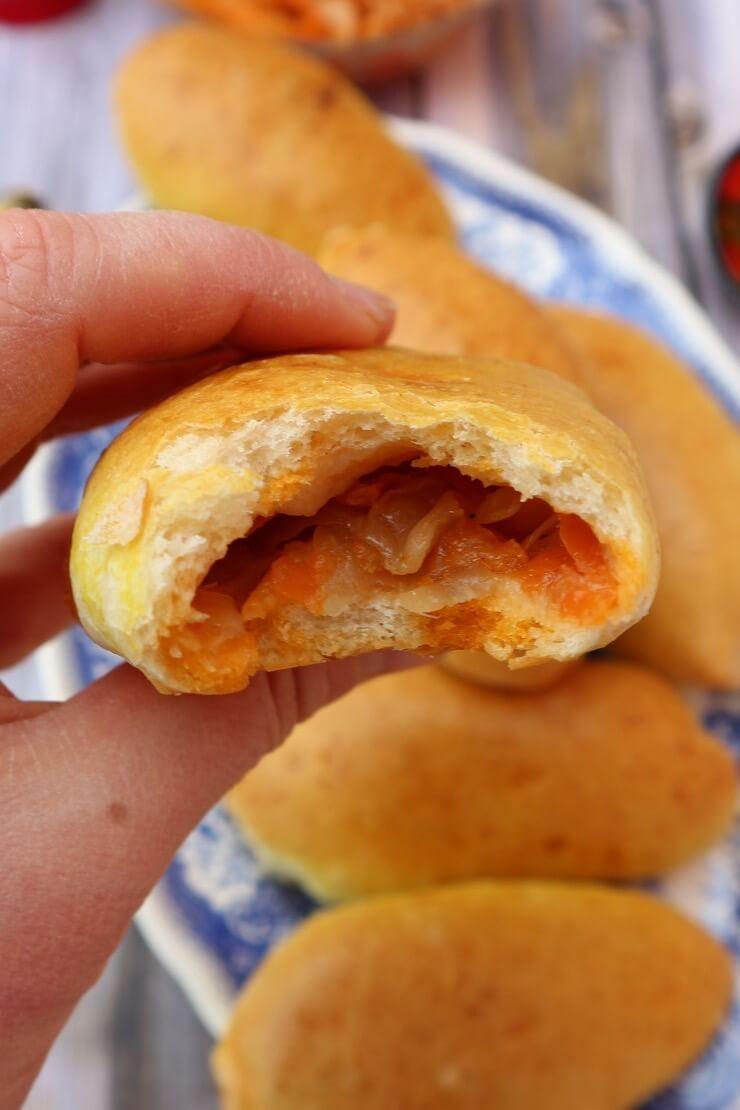 Besides mashed potatoes, braised white cabbage is one of the most popular fillings. With this recipe you make the juicy vegan baked buns.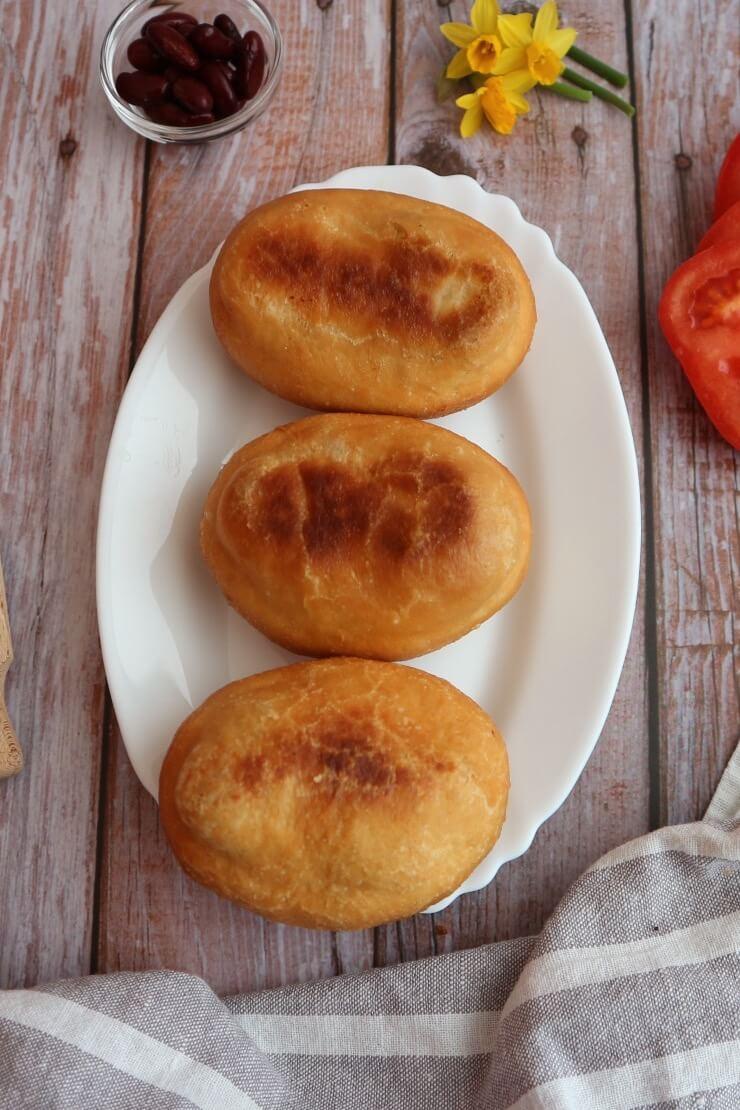 The pirozhki with beans taste spicy, make you full and are vegan. They are deep fried in the pan and thus get a crispy crust.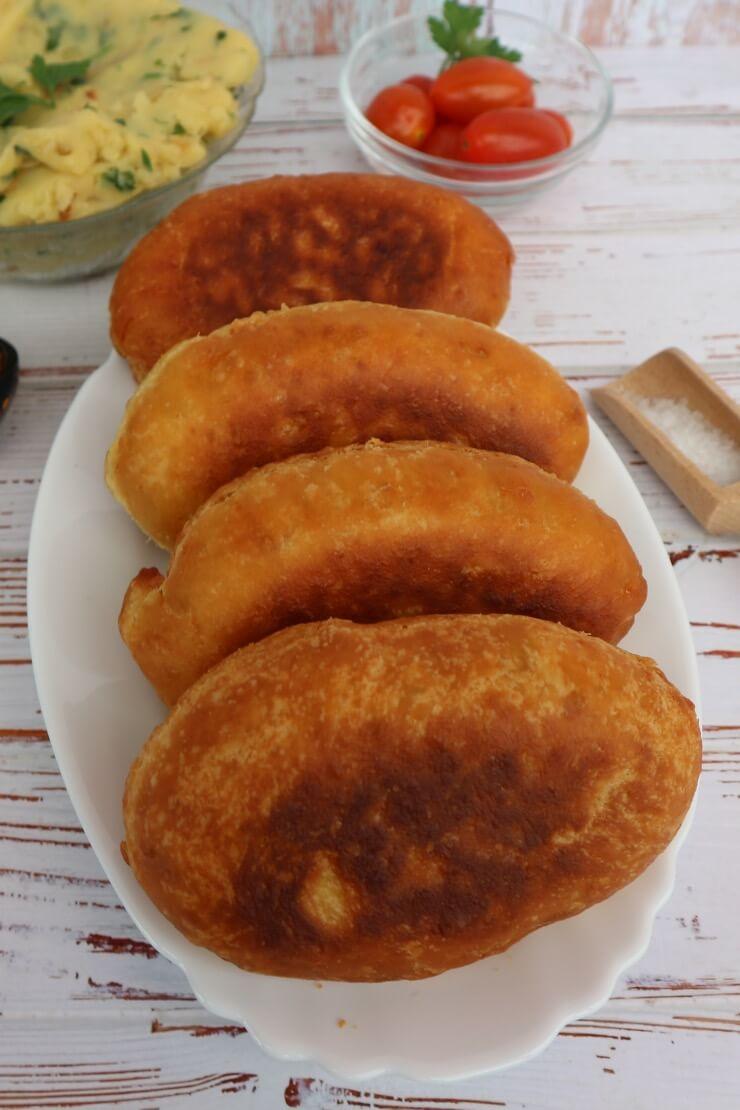 When you need to go fast, you can use this piroshki recipe without yeast dough. Potatoes can be replaced with any other filling – both sweet and savory.
Sweet pirozhki recipes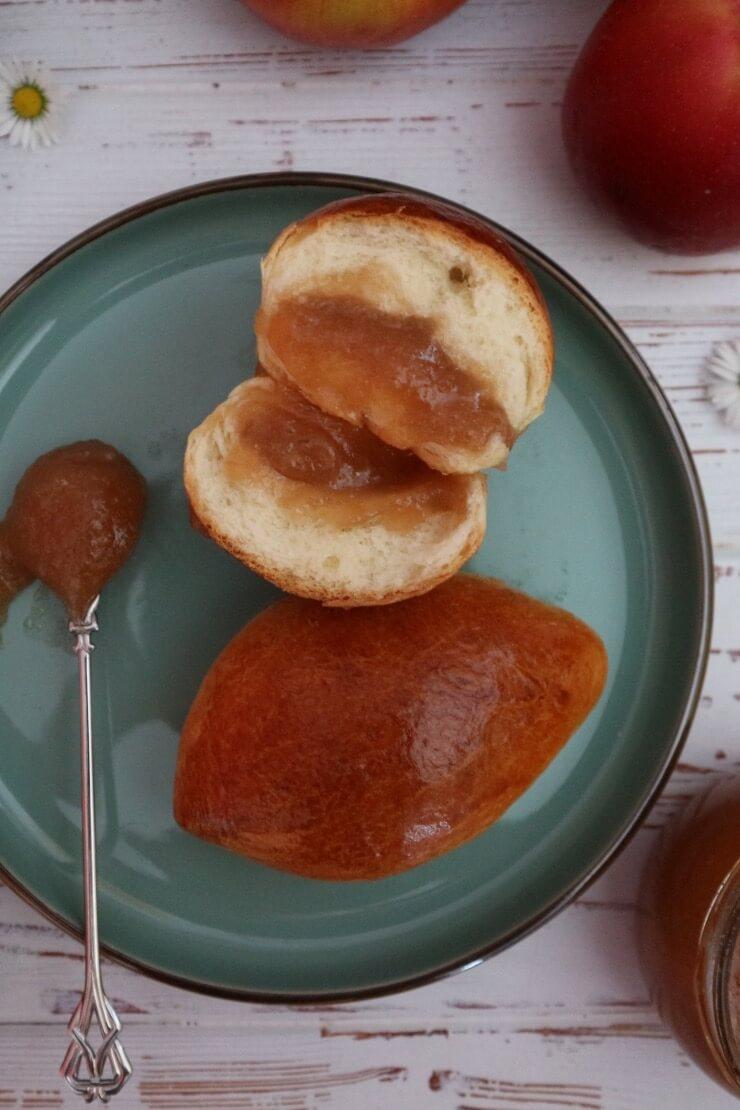 The sweet filled buns with apple jam are very common in Russia. But you can also use another jam for the recipe.
The buns filled with the Russian cottage cheese are ideal for breakfast. They taste juicy, tender and airy.
The pirozhki with carrots are also one of the most popular Russian sweet filled buns. You can spice up the carrot filling with various spices.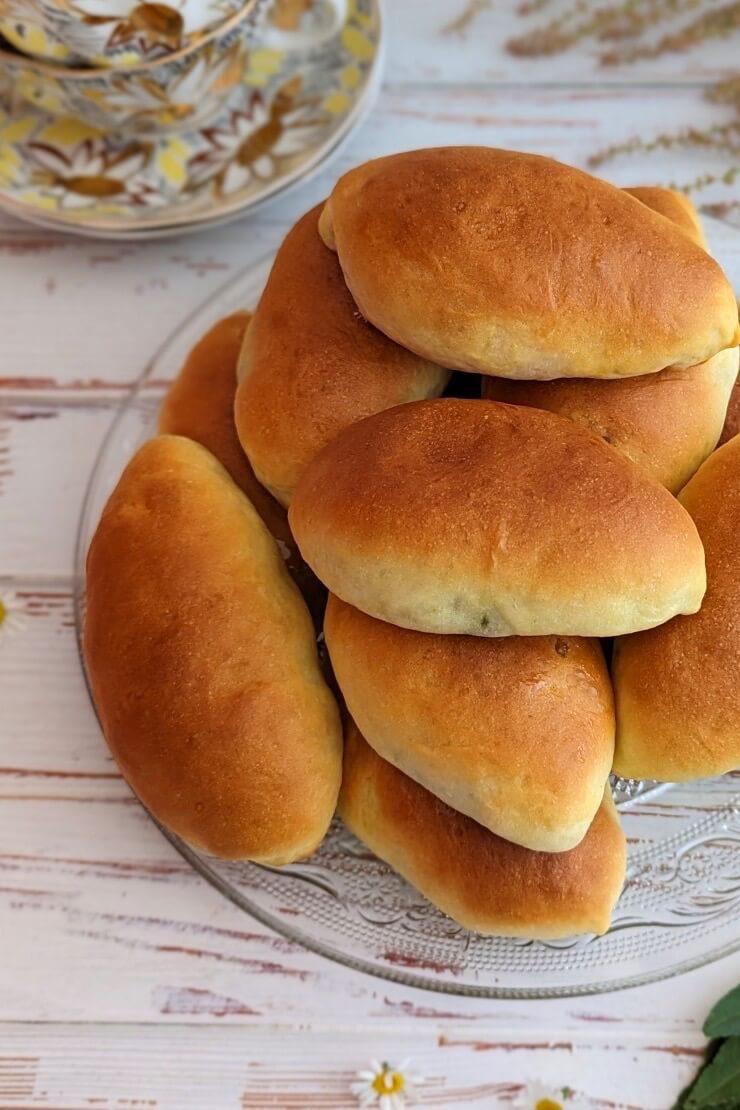 If it may sound strange at first, but the buns with sorrel are prepared sweet and taste incredibly delicious. The recipe is perfect for the sorrel season.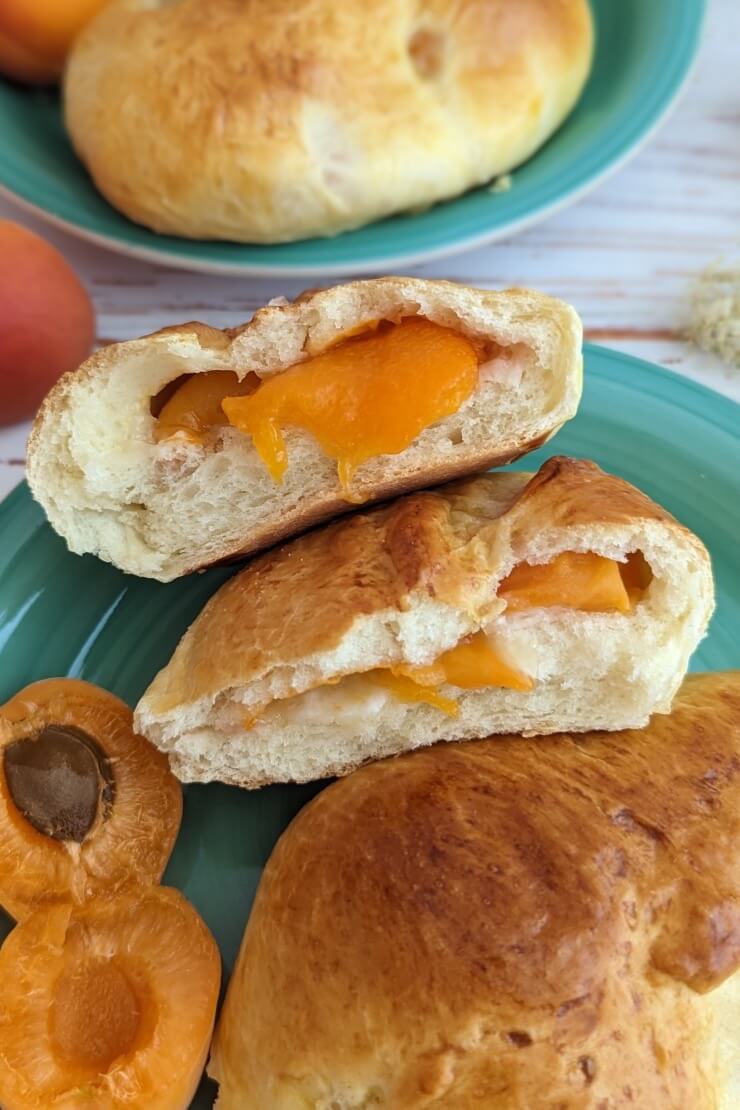 The fruity filled buns with fresh apricots are an ideal summer dessert. Instead of apricots, you can also use other fruits.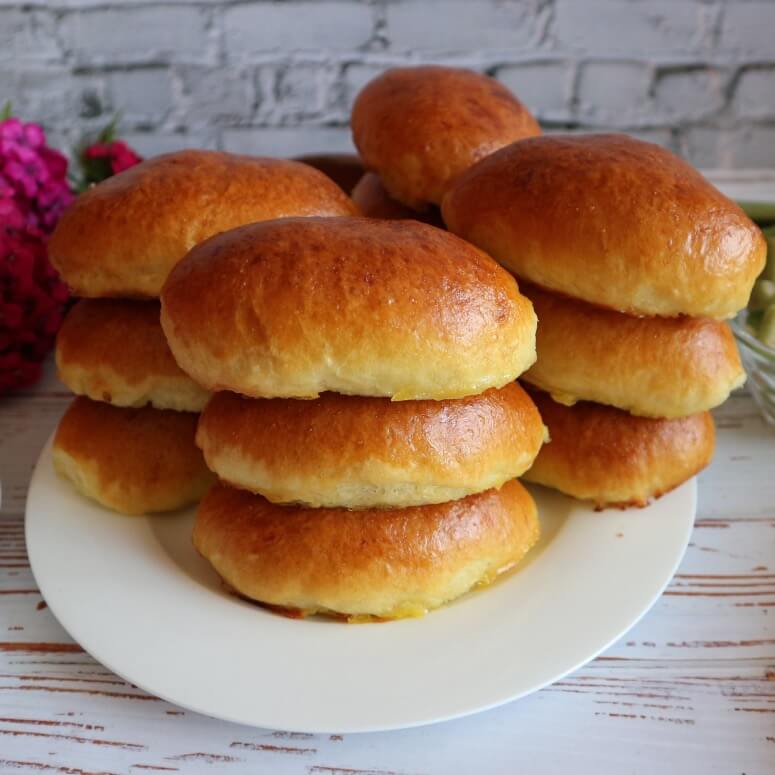 The sweet buns filled with rhubarb are something rather rare. But the recipe is perfect for the short rhubarb season.
Have you tried any of these piroshki recipes? Which one do you like best? I'm looking forward to your result and your comment here below.
If you are using Pinterest, you can pin the following picture: